>>
Cue News Articles
Details

Parent Category: News Articles
Category: Cue News Articles
Hits: 2458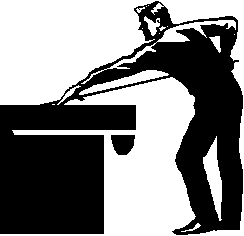 Interclub Snooker
A GRADE (Round 8)
Works Raiders overcame successive defeats to whitewash Works Black 4/0 in their Round 8 clash, and now move 4 points clear in the A Grade competition. Works Gold played a draw with Exeter Social Club, and narrowly have second position on the Ladder over Exeter. Lton RSL Grey welcomed a much needed 3/1 win over Works Blue. Works Devils had the bye.
Works Black player David Bates (-14) was impressive in making breaks of 31, 32 and 33, but lost 2/1 to Works Raiders player Keith Coomber who made a break of 28. Lton RSL Grey player breaks – Terry Adams 22 and 31, Robin McEnulty 22; Works Blue player Graeme Pickett 25, and Works Gold players John Fraser 21, and Gary Bjarnoe-Elliott 20.
Leading A Grade Players - H Stebbings, A Armitage - (won 11 from 13 played)
Round 8 Results -
Details

Parent Category: News Articles
Category: Cue News Articles
Hits: 2508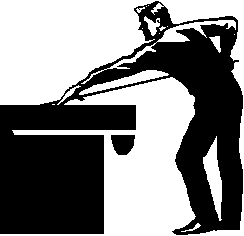 Interclub Snooker
A GRADE (Round 9)
Bottom team Works Flaming Devils caused a major upset in thrashing Ladder Leader Works Raiders 3/1, whilst the big improvers Works Blue jumped into second place with a strong 3/1 win over Works Black. Exeter Social Club held off a strong challenge from Launceston RSL Grey resulting in a tense draw. Works Gold had the bye.
Best Breaks :-
R McEnnulty scored the highest break with 32; followed by T Adams 30 & 21; D Wilson 30; R Stevenson 28 & 22; K Coomber 24; P Donati 21; J Rainbow 20; B Lockley 20.
A Grade Round 9 Results :-