>>
Winter Results 2011
Details

Parent Category: Past 8Ball Results
Category: Winter Results 2011
Hits: 4483
The 2011 Calender for Eightball Tasmania and the Tasmanian Billiards & Snooker has been finalised
All playing members of the NTEBA are eligable to enter Eightball Tasmania Events, please see te attached calender for dates and visit the Eightball Tasmania web site for entry and further details
Details

Parent Category: Past 8Ball Results
Category: Winter Results 2011
Hits: 6061

J.Boag & Son Winter Roster Finals Twenty 11
Week 4 - Saturday 3rd September 2011 - Grand Finals @LWC @6.30pm
Perth Black breakthrough for win
Perth black proved too strong for the new team in the competition the Launceston Workers Club Breakers by winning the 2011 premier league title 8 - 3, the win now gives the Perth team 3 grand final wins in the last 4 years after being defeated in last years final
In div 1 the Mowbray hotel also headed back to premiership dais defeating the Duke of Wellington team, div 2 saw Sunny Hill Blue defeat the Village Inn Red team from the St.Leonards hotel and div 3 saw the TRC claim back to back premierships by defeating the Sunny Hill Delinquents team
Details

Parent Category: Past 8Ball Results
Category: Winter Results 2011
Hits: 3476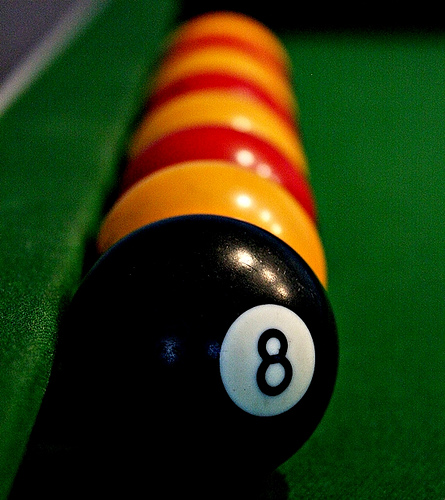 Eightball Tasmania will run selection trials for the 2012 Tasmanian Junior Team to compete at the Australian Junior 8Ball Championships to be played in the ACT from January 15th - 21st - 2012
The following age groups will compete on the dates below and venues
Under 12 and Under 15: 27th and 28th August at the Hobart Workers Club
Under 18: 10th and 11th September at the Launceston Workers Club
All entries or further information is to go through Cyril Triffitt - 0407 870 306 or This email address is being protected from spambots. You need JavaScript enabled to view it.
Details

Parent Category: Past 8Ball Results
Category: Winter Results 2011
Hits: 3663

State Women's 2011
Launceston player Fiona Plummer qualified top of the ladder for the 2011 State women's team to compete at the Australian 8Ball Championships in Sydney in October, Fiona will be joined by fellow Launceston players, Denise Millington and Jane Nichols, the full team is Fiona Plummer, Tracey Baylis, Denise Millington, Jane Nichols, Dencil McGifford, Janelle Walton and Mandy Snare, the team will be managed by Kris Cherry
To view results from the play-off go to the Eightball Tasmania web site
Details

Parent Category: Past 8Ball Results
Category: Winter Results 2011
Hits: 3862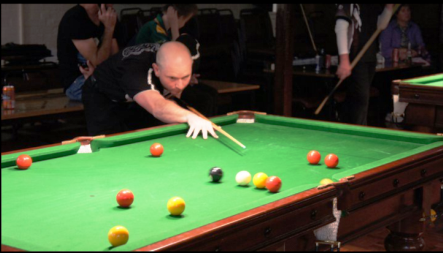 The 2011 J.Boag & Son Winter Roster Singles for Premier League and Div 1 was held at the LWC on Tuesday 28th June with 39 players entering across the two divisions of play, which in all gave us a total of 79 players entering our championships across Premier, Div 1, 2 and 3 - A very good turn out for our association singles championships
Read more: NTEBA 2011 Singles Championships - Premier & Div 1
Details

Parent Category: Past 8Ball Results
Category: Winter Results 2011
Hits: 3593
HILL TO ATTAIN POOL SUMMIT AGAIN?
MICK TARGETS THIRD WORLD TITLE

If and when 8-Ball Pool ever inaugurates a Hall of Fame one of the first inductees will surely be Mick Hill.
The Black Country cue star is one of the game's greatest ever players.
And he can confirm that tag by retaining his WEPF World 8-Ball men's singles title on July 5.
Hill is top seed for the £26,000 tournament that starts at Blackpool's Imperial Hotel on Friday.
Indeed, he's been busy raising profile since defeating another Hall of Fame certainty Gareth Potts in last year's final.
Hill has twice travelled to Australia