>>
Snooker 2011
Details

Parent Category: Past Snooker Results
Category: Snooker 2011
Hits: 3283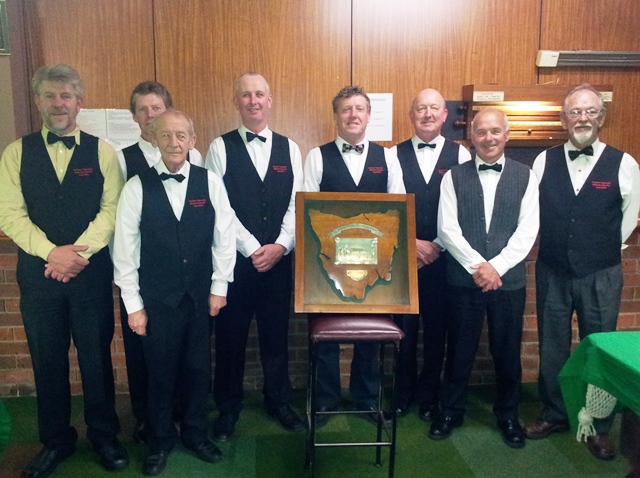 North go Back to Back in Gourlay Shield
THE Northern team managed to win the Gourlay shield for 2011 and make it back to back wins in the pinicle of State Snooker shield events
Played at the Launceston Workers Club on September 24th and 25th the Northern team consisiting of snooker players - Graeme Pickett, Roydyn Bishop, Gary Bjarnoe-Elliott, Robin McEnnulty, John Fraser, Ben Swain and biliards players David Bates and Peter Donati won the event by a clear 5 matches - Full Results to follow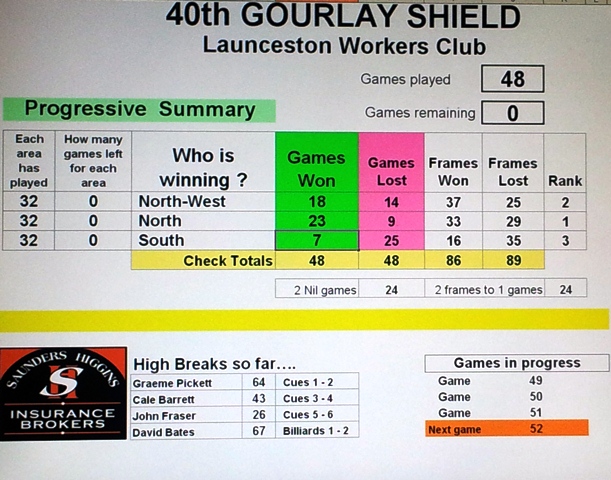 Details

Parent Category: Past Snooker Results
Category: Snooker 2011
Hits: 3351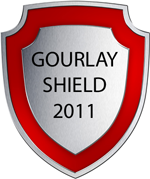 The 2011 Gourlay Shield will be played at the Launceston Workers Club on Saturday 24th and Sunday 25th September
The squad for the North as at 20/09/2011
David Bates - Confirmed
Graeme Pickett - Confirmed
Roydyn Bishop - Confirmed
Peter Donati - Confirmed
Gary Bjarnoe-Elliott - Confirmed
Robin McEnnulty - Confirmed
Ben Swain - Confirmed
John Fraser - Confirmed
Bruce Lockley - emg
Rex Swain - emg
Details

Parent Category: Past Snooker Results
Category: Snooker 2011
Hits: 4138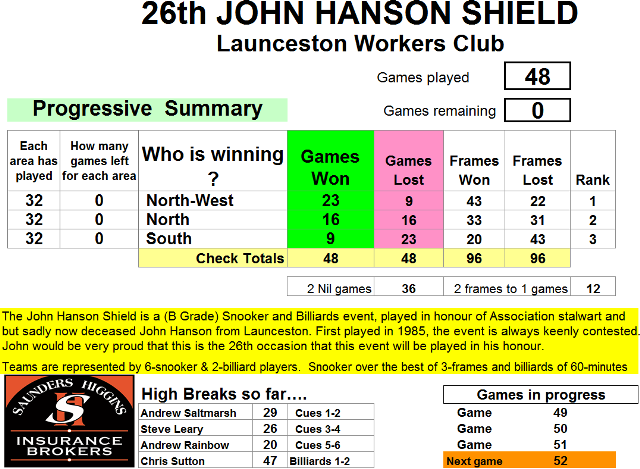 Shield eludes the North for third year in succession
THE Northern team failed in its attempt to win the John Hanson Shield for the third year in succession.
Played at the Launceston Works Club on August 13 and 14, the North-West team won 23 matches to clinch the shield ahead of North, 16, and South, 9.
The shield is played in honour of a former great, the late John Hanson, who won the Tasmanian snooker championship in 1981, as well as the North Island of New Zealand championship in the late '70s.
Northern players dominated the best snooker break awards: Andrew Saltmarsh, cues 1-2 (29), Steve Leary, cues 3-4 (26), Andrew Rainbow, cues 5-6 (20). Chris Sutton (NW) won the highest billiard break with 47.
Jeremy Cowie's break of 54 didn't count as the tournament was decided before his match
The Northern Team consisted of Trevor Leary (Captain), Adrian White, Andrew Saltmarsh, Steve Leary, Rolf Stevenson, Andrew Rainbow, Wayne Purdon, Barry Glover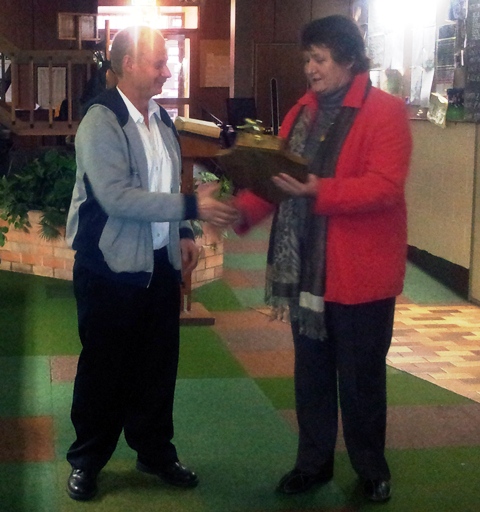 Details

Parent Category: Past Snooker Results
Category: Snooker 2011
Hits: 3585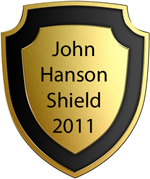 The 2011 John Hanson Shield will be played at the Launceston Workers Club on Saturday 13th / Sunday 14th August, starting at 9.45am on the Saturday
The team for the North as at 1/8/2011 is as follows (8 Players required for the team, 6 snooker and 2 billiards)
Details

Parent Category: Past Snooker Results
Category: Snooker 2011
Hits: 3544
Ted Pickett Shield 2011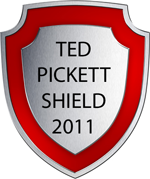 THE Northern team of David Bates, Peter Donati, Roydyn Bishop, Gary Bjarnoe Elliott, Rex Swain, Bruce Lockley, Gary Bakker and Keith Coomber failed in its bid to win the Ted Pickett Shield.
The tournament, played at the Claremont RSL Club, is a triangular competition between A grade players from the North, North-West and South, and is played over 48 matches.
It is in honour of the late Ted Pickett, a Northern Tasmanian sportsman who won the 1955 Australian Snooker Championship.
The Southern team easily retained the shield, winning 25 matches, with the North winning 13 matches and North-West 10.
For the North, Works Black players David Bates won three matches, and Roydyn Bishop, Gary Bjarnoe Elliott, Bruce Lockley and Keith Coomber won two matches.
South's Les Higgins and Anthony Adams were the only players to win all four matches played. The highest break went to Les Higgins with 63, Steve Carroll cues 3-4 with 50, Denny Mayne cues 6-7 with 43 and Keith Coomber for cues 7 and 8 with a 35 clearance.
Details

Parent Category: Past Snooker Results
Category: Snooker 2011
Hits: 3800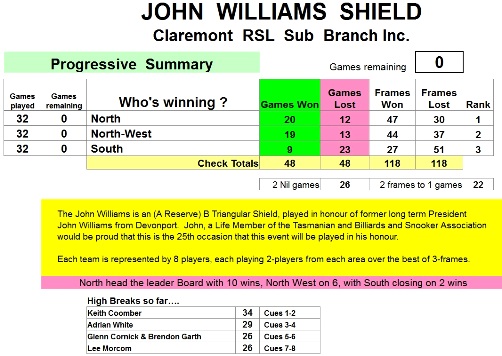 Morcom wins to bring home shield
Played at the Claremont RSL on June 18th and 19th the Northern team
Details

Parent Category: Past Snooker Results
Category: Snooker 2011
Hits: 3307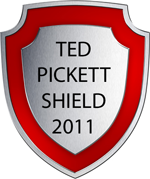 The 2011 Ted Pickett Shield will be played at the Claremont RSL on Saturday 2nd / Sunday 3rd July
The squad for the North as at 25/06/2011 is as follows (8 Players required for the team)
Details

Parent Category: Past Snooker Results
Category: Snooker 2011
Hits: 3760

The 2011 John Williams Shield will be played at the Claremont RSL on Saturday 18th / Sunday 19th June
The squad for the North as at 10/6/2011 is as follows (8 Players required for the team)
Details

Parent Category: Past Snooker Results
Category: Snooker 2011
Hits: 3528

Draws for the 2011 NTB&SA Championships can be downloaded from the link below this article, players are reminded to fill in all scores and breaks from matches played on the draw sheet at the Launceston Workers Club and are also reminded that players are required to compete all round robin matches and final matches they are involved in, players who do not adhere to this rule will not be eligible to enter next year's championships
Details

Parent Category: Past Snooker Results
Category: Snooker 2011
Hits: 3540

The Matpine 2011 Snooker season will start on Wednesday 20th April and Thursday April 21st
This year we have an increase of 1 team in each night's play, with both rosters having 7 teams and playing for 21 weeks before the finals start
Rosters can be viewed under the Snooker tab at the top of the home page and then select Snooker Wednesday or Thursday night results and rosters are also attached at the bottom of this article to view or save as a PDF file for your reference
For this year only we are trialing a new rule, where players will be allowed to play in both Wednesday and Thursday night's competition, without any restriction on the amount of games played and being allowed to play in finals, the main reason for this rule change was to allow Peter Donati to play in the Wednesday night competition and to help a new young team of players with our game and the playing rules, the change will also benefit the LWC Red team who are short on playing numbers and will be able to use players from the Thursday night competition to play in their team on a Wednesday night, players will play of two different sets of handicaps (Wednesday / Thursday night handicaps and these will be adjusted accordingly each week), the NTB&SA welcome your feedback during the year on this change and you can This email address is being protected from spambots. You need JavaScript enabled to view it.or contact the President Rex Swain on 0408 132 699 to discuss further
Thanks to Matpine Timber Merchants and Sawmillers for their continued sponsorship of the NTB&SA 2011 Snooker Seaon and please support the locals
Details

Parent Category: Past Snooker Results
Category: Snooker 2011
Hits: 3665
2011 Snooker Season
The NTB&SA 2011 Snooker Season is set to start on Wednesday April 20th (A Reserve) and Thursday April 21st (A Grade)
Team Nomination forms will be sent to Clubs this weekend (March 12th) and Team Nominations will close on Saturday April 9th
A Grade: 4 Players Per Team, playing Best of 3 Frames
A Reserve: 6 Players Per Team, playing 2 Frames