>>
Billiards 2014-15
Details

Parent Category: Past Snooker Results
Category: Billiards 2014-15
Hits: 3186
The Northern Tasmanian Billiards and Snooker Association 2015 Snooker season looks set to start week beginning Mon April 20th / 27th.
This year sees a major change proposed to our we run our Open, A Reserve and B Grade Billiards championships as proposed at the AGM recently.
The main change proposed is we drop one round of roster matches and the extra 5 - 7 weeks we play the association championships.
While there is a lot of work and planning to do the hope is that people will enter the championships or if not they will have a night off for that week/s.
In trying to finalise the format the thought at this stage is that we may play 5 roster matches and then the next 2 weeks play championsip matches and then revert back to roster matches for another 4 or 5 weeks and then have another 1 or 2 weeks off and play more championship matches.
It is very hard to put together at this stage as we do not know how many people may choose to play.
It is thought that we would use all venues avialbale to us to play championship matches, the championhsip matches would still be played in groups as they currently are, the best thing with this format is that you do not need to arrange to play matches with other people in your group and as we know this can be very hard to arrnage with people saying they are not avilable and trying to find a night to play on espicially when we have snooker being played in the clubs on Monday, Wednesday and Thursday nights and some of our players being involved with 8ball on a Tuesday night.
The cost per match you play would be $5 and while this might seem a lot, it is no different to going to a weekly roster match and paying $6 for the night, it is hoped that in most cases you would only play the 1 match in a group per week, so the cost would be the same as a weekly roster that players play in.
Why: This is a trial, we do not know if it will work, but our numbers are getting less and less each year in the championships and this may simply be because players do not want to play and this new format proposed will do nothing to increase the numbers.
Captains: There is a captains meeting called for Thursday April 9th at the LWC at 7pm where by that stage we would like the captains to check with their players if they would like to try this new format and would they enter or simply just have a night off (players are also welcome to attend on the night).
Details

Parent Category: Past Snooker Results
Category: Billiards 2014-15
Hits: 3932
The 2015 Andrew / Atkins Shield will be played at the Burnie Club on March 6th and 7th
The number 1 snooker match on the Satuday night, followedby the Junior match will be live streamed via Cue Sports Tas - Link for the live event or to view the footage at a later date - Andrew / Atkins Shield 2015
The Tasmanian team consists of
Snooker
Phil Woodham
Luke Webb (V. Capt.)
Ricky Burns
Michael Hennessy
Cale Barrett
Josh Burns
Billiards
Graeme Pickett (Capt.)
Joe Bonnici
Grenville Brown
Womens: Kylie Bellinger
Junior: Alex Pace
Details

Parent Category: Past Snooker Results
Category: Billiards 2014-15
Hits: 2672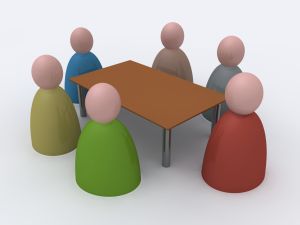 The 2015 Annual General Meeting will be held at the Launceston Workers Club on Tuesday March 4th starting at 6.30PM
Agenda Attached
Details

Parent Category: Past Snooker Results
Category: Billiards 2014-15
Hits: 2944
The 2014 / 2015 Billiards Season will start on Wednesday 22nd October or Wednesday 29th october
Team Nominations will close on Wednesday 15th October - Nomination forms on board at the LWC or download from below and leave in the Box at the LWC
This email address is being protected from spambots. You need JavaScript enabled to view it.