>>
Snooker 2013
Details

Parent Category: Past Snooker Results
Category: Snooker 2013
Hits: 3550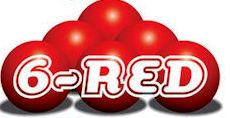 The Annual 6 Red Snooker Championship will be held at the LWC on Saturday October 31st 2013 starting at 10.00am
Entries will be via the entry form on the board at the LWC and entries will close on Thursday August 29th
The format will be decided once entry numbers are confirmed - Entry Fee $20
Details

Parent Category: Past Snooker Results
Category: Snooker 2013
Hits: 3026
The North have won the 2013 John Hanson shield played at the Claremont RSL on the 17th & 18th August
Played in honour of the late John Hanson and a format of 6 snooker players and 2 billiards players from each area, the North won 19 matches from their 32, with the North-West winning 16 from 32 and the South 13 from 32
The event was live right up to the last 4 matches with the North's Wayne Purdon defeating the North-West Peter Aylett and Adrian White from the Noth defeating Andrew Fisher from the North-West in the Billiards match
Full results can be found on the followig link
Details

Parent Category: Past Snooker Results
Category: Snooker 2013
Hits: 3232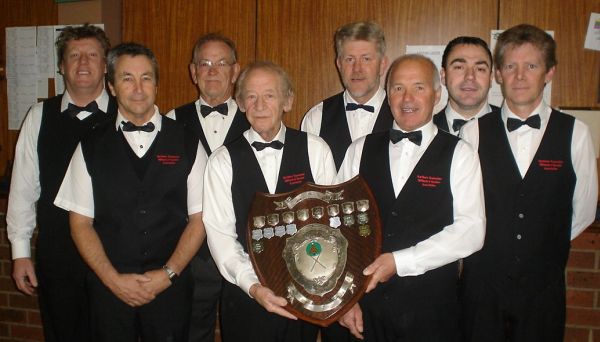 The Northern Team comprising of Peter Donati (Captain), Keith Coomber, Roydyn Bishop, Robin McEnnulty, Gary Bjarnoe-Elliott, Graeme Pickett, Ricky Flood and David Bates win the Ted Pickett Shield at the Launceston Workers Club
Full Results can be found on the TB&SA web site or via this link
Details

Parent Category: Past Snooker Results
Category: Snooker 2013
Hits: 3193
PICKETT WINS 5TH TITLE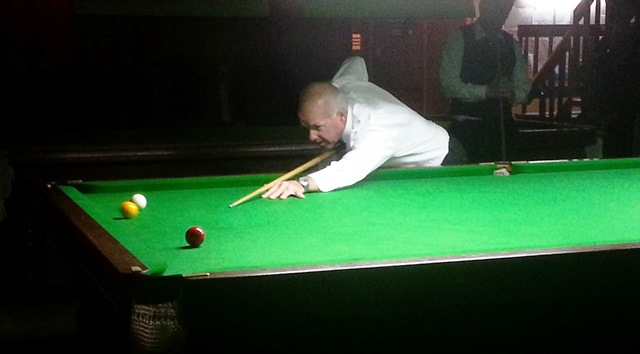 The 2013 State Billiards Championship was held at the LWC on June 1st & 2nd with 10 of the top Billiards players from across the State coming together with defending champion from Hobart Les Higgins starting a firm favourite
Saturday saw the round robin section with the players being divided into 2 groups, group A saw Les Higgins finish on top with the North's Peter Donati finsihing second, group B was toped by the North's David Bates and Graeme Pickett
Heading into Saturday night the semi finals were held with Les Higgins v Graeme Pickett and David Bates v Peter Donati, both semi finals were played at a high level especially after players playing a solid day of billiards in the round robin section, Hobart's Les Higgins recorded the highest break of the tournament with a 150 break in the first session of the semi final, but this was not enough to hold out the North's Graeme Pickett, the other semi Final saw Peter Donati make his first State final be defeating last year's runner-up David Bates
Sunday morning saw the final take place and after 90 minutes of play Graeme had gone out to a handy 100 point lead, after the interval Graeme managed to stretch his lead over Peter, making a nice 99 break in the second session of play to take his 5th State Billiards Title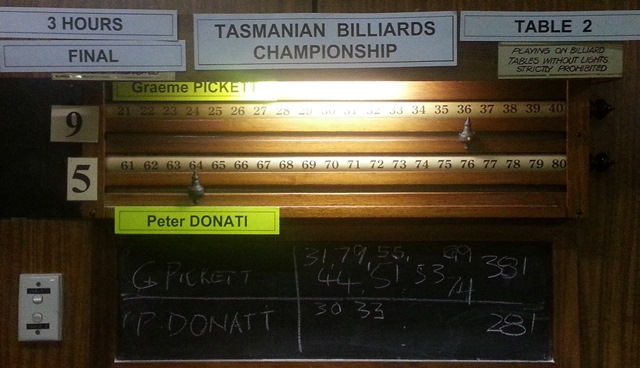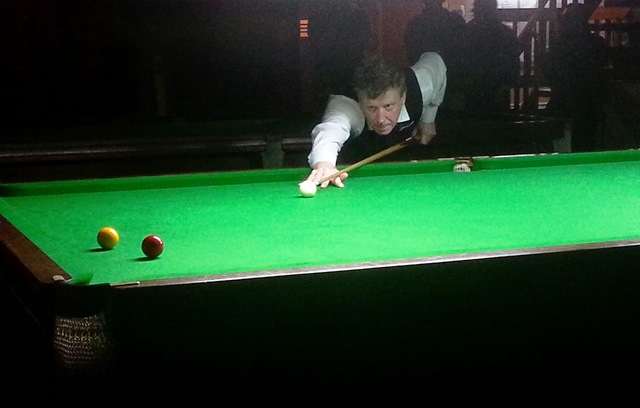 Details

Parent Category: Past Snooker Results
Category: Snooker 2013
Hits: 3036
John Williams Shield 2013


The North have effortlessly won the 2013 John Williams Shield played at the Ulverstone RSC on June 15th & 16th between the North, South and North-West regions.
The Northern team started the day slowly winning only 1 match from the first 3 matches played, but then went on to win 17 matches straight during the Saturday to actually secure the team win on day one of the tournament; a rare feat under the new format.
Sunday saw the remaining matches being played with the North ending up with 27 matches won from their 32 matches played over the weekend, a great team effort only losing 5 matches for the weekend, the North-West ended up with 13 matches won from 32 and the South 8 from 32
Best players for the North were John Fraser with 4 matches won from 4 played and the un-official high break of the tournament of 38 (this was because the North had already won when John made the break) other players to win 4 from 4 were Keith Coomber and a high break of 37 for cues 1-2 and Andrew Saltmarsh 4 from 4 and a high break of 32 for cues 3-4.
Full results are on the TB&SA web site or directly via this link
Original info
Details

Parent Category: Past Snooker Results
Category: Snooker 2013
Hits: 2945
Doug Salter Shield 2013
The 2013 Doug Salter Shield is to be held at the Claremont RSL on May 4th and 5th, starting at 11.00am on the Saturday with players to be present by 10.45am
The North while not being able to send their strongest team, mainly due to the timing of the event with our 2013 season yet to start and our billiard season being finsihed for over a month will no doubt be trying to bring the shield home and only being the 50up format of the game anything can happen
The North will be lead by David Bates, Adrian White, Keith Coomber, Barry Glover, Wayne Purdon and Alan Armitage
Details

Parent Category: Past Snooker Results
Category: Snooker 2013
Hits: 2810
The 2013 Snooker Rosters have been drawn up and will strat on Wednesday May 1st for A Reserve and Monday April 29th and Thursday May 2nd for A Grade
Rosters will be at the LWC club on Saturday along with player registration forms, score sheets, championship nomination forms etc
Thursday Roster / Wednesday Roster
Team Captains / Players - Please read the information in regards to the 2013 Dress Standards, Mobile Phone and Breaks in between frames which will be on the board at the LWC and in the snooker room at the LWC
Any queries please contact us at This email address is being protected from spambots. You need JavaScript enabled to view it. or cal Rex Swain on 0408 132 699
Details

Parent Category: Past Snooker Results
Category: Snooker 2013
Hits: 3019
2013 Snooker Season
The NTB&SA 2013 Snooker Season is set to start on Wednesday May 1st for A Reserve and Thursday May 2nd for A Grade
Rosters will be published on the web site on Wednesday night and delivered to the LWC on Friday April 26th
Wednesday night will have 4 Teams, with 6 players per team playing 2 frames and Thursday night will have 8 teams, with 4 players per team playing best of 3 frames. due to there being 6 teams playing out of the LWC in the Thursday night roster, there will be one match each week played on a Monday night
This year will see the Grand finals for Wednesday night and Thursday night played on a Saturday - date wil be included in rosters