National title to Barrett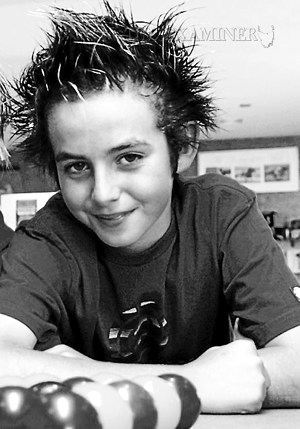 13 Jul, 2011 12:00 AM
PENGUIN'S Cale Barrett is the 2011 Australian under-15 snooker champion.
He defeated Jayme White, of Queensland, 4-3 in the final, after being 3-1 down and knocking in a 53 break in the final frame.
Barrett also qualified for the knockout sections of the Australian under-18 and under-21 championships, going down in the quarter-finals to Keenan Cigler (WA) 3-2 in the former and Kurt Brown (Qld) 4-0 in the latter.
Masters eightball
SUNNY Hill player Rodney Martin has made the 2011 state masters team to compete at the Australian eightball championships in Sydney from October 17-28.
Martin finished on top of the round robin group and went straight into the final by defeating Hobart player and former Tasmanian representative Tony Adams in the second semi-final 2-1.
Unfortunately Martin could not go on to win the state title being defeated by another former state player in Wayne Elliott in the final 3-0.
Martin will now be joined by Wayne Elliott, Tony Adams and Chris Snare in making up the 2011 masters team and will be joined by the men's team which is to be decided this weekend at the LWC and the women's team play-off on July 30 at the same venue
Interclub snooker
A RESERVE new team Works Green Horns are showing the way in the Wednesday night competition, clear by five points on top of the ladder.
The team contains up-and- coming players, brothers Ethan (19) and Zane Brown (18) as well as Tony Quach (24), melded with experienced players Dallas Fry, Shane Franklin and coach Peter Donati.
The Brown brothers are also promising footballers at Rocherlea, last week Zane booted eight goals in the under- 18 competition then, during the week, won both frames against veteran Red player Phil Rowbottom.
Works Amber stayed in touch with the top teams, winning 7-5 against RSL White, Christian Waldron and Peter Grimes won for Amber, Greg Williams won his two matches for RSL White.
Exeter Green moved above Works Red on the ladder winning 7-5 against bottom team Works Navy, Exeter captain Derek Peart was the only winner.