>>
Uncategorised
Details

Category: Uncategorised
Hits: 756
 David and Sharon Smart Memorial 2021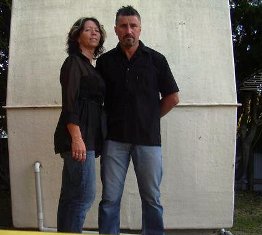 Teams are on this - Facebook Link to Teams
NTEBA  v STEBA (David Smart Memorial) Saturday 6th February at the HWC at 12.30pm (Start) - Players to be present by 12.00pm.
Details

Category: Uncategorised
Hits: 5199
Northern Tasmanian Billiards & Snooker Association
Behaviour Policy - April 2010
Following is what NTB&SA expect from its players during interclub and Championship matches.
1. Show respect for other players and officials.
2. Do not tolerate or initiate acts of aggression.
3. Maintain high personal behaviour standards at all times.
4. Abide by the rules and respect the decision of the official.
5. Be ready at the table to commence play at the start of your match.
6. Meet acceptable dress standards, which include conditions laid down by
the NTB&SA and unless otherwise specified precludes Track suit
trousers, T-shirts and thongs.
7. Do not over indulge of alcohol prior to or during your match.
8. Shake hands at the commencement and conclusion of the match.
9. Refrain from placing the chalk on the cushion rail or the table.
10. At the conclusion of your visit, immediately vacate the table area.
11. Not to take an unwarranted amount of time over shot selection.
12. Not dispute a referee's decision regardless of whether you think you
know it to be incorrect.
13. Not berate or continue to berate a referee either by actions, words or
aside comments to other persons during the course of the match or at its
conclusion.
14. When the non-striker, either sit or stand without causing distraction to
your opponent, either by movement or sound.
15. Not engage in unreasonable conversation or comment with the referee
or others in the audience.
16. At the conclusion of the match be courteous whether the winner or loser.
The full text of the Northern Tasmanian Billiards & Snooker Association Behaviour Policy is available as a PDF file on this link or from the Association Secretary
This email address is being protected from spambots. You need JavaScript enabled to view it.